Company Overview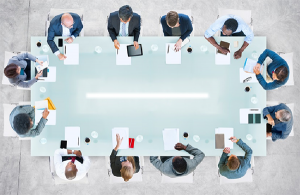 Vision:  Our VISION is to be viewed worldwide as the leading performance improvement company.
Mission:  Our MISSION is to facilitate organizational excellence by helping clients create a highly effective and inclusive workplace, implementing transformational change, developing talent, and instituting new people policies and practices.
Value Proposition: Our customized solutions and services enable clients to exceed their goals, strengthen their competitive advantage, and build better workplaces. Moreover, our experience and methodology for delivering our solutions and services lead to an improved Triple Bottom Line (Profit, People, and Planet).
Company Motto
"Helping clients build better workplaces…" ™
Company Facts
Hicks-Carter-Hicks (H-C-H) is an award-winning, full-service performance improvement company.
Gloria Carter-Hicks, president, CEO and owner, founded H-C-H in 1999. Prior to launching her own business, Carter-Hicks worked as an executive in Human Resources for over 15 years, gaining valuable corporate experience in key leadership roles.
Leveraging H-C-H's expertise, organizations are able to maximize the performance of their employees, improve work processes, and create a work environment conducive to high employee engagement and productivity.
H-C-H provides services & solutions to national and multinational clients.
The categories of clients we serve are:

Commercial (Public & Private);
Government;
Quasi Government;
Nonprofit; and
Other.

H-C-H has received recognition and awards for its contributions in the community, quality of work, and sales performance as an Authorized Partner of Everything DiSC® (Achieved the Highest Sales Honor – Emerald Award).
H-C-H Team
H-C-H provides best-in-class service via an exceptional consulting, coaching and training & development team. Team members are selected based on their expertise, quality of work, commitment to a high level of customer satisfaction and alignment with H-C-H's core values.
The H-C-H team possesses years of experience in the areas of human resources, organizational development / change management, executive coaching, training & development, management consulting and project management.
Community Commitment
H-C-H employees are committed to contributing to the community by sharing their time, talent and other resources. In addition, employees serve on various boards and a commission in the community.
Our president, CEO and owner volunteers her time coaching and mentoring small business owners and HR professionals.
Company's Legal Structure
Limited Liability Company established in the State of Missouri
2018

WBEs Who Rock!

Our President & CEO is featured in MBE Magazine's 2018 Spring Edition as a Woman-Owned Business Enterprise who rocks. To read the article, visit our blog and news page.

2017

Emerald Sales Award: EVERYTHING DiSC® & The Five Behaviors of a Cohesive Team (A Wiley Brand)

Assessments and Learning Tools

2016

Ruby Sales Award: EVERYTHING DiSC® (A Wiley Brand)

Assessments and Learning Tools

8 Yrs.

2010 - 2017: Salute to Excellence in Business Award

St. Louis American, St. Louis Regional Chamber and Urban League of Metropolitan St. Louis

2014

Diverse Business Leaders Award

St. Louis Business Journal

2014

Best Marketing Efforts Award

Missouri Department of Transportation (MoDOT) - Client

2013

Top 100 St. Louisans to Know to Succeed in Business

St. Louis Small Business Monthly

2013

Business Consultant Extraordinaire

Small Business Administration (SBA)

2012

Diversity Hero

St. Louis Small Business Monthly

2009

Enterprises Women of the Year Nominee

Enterprising Women Magazine

2007

Excellence Award for Professional Services

St. Louis Minority Business Council

2000

Diverse Universe Award for Exemplary Performance

Recognized by our client, the Metropolitan St. Louis Sewer District (MSD), for our outstanding training, coaching & consulting services
Certifications
Minority Business Enterprise (MBE)
Women Business Enterprise (WBE) / (WBENC)
Women Owned Small Business (WOSB)
Small Business Enterprise (SBE)
Disadvantaged Business Enterprise (DBE)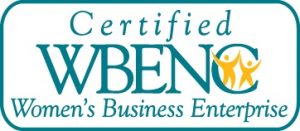 NAICS Codes
541611
541612
541618
611430