Learning and Development Solutions
All programs can be delivered virtually or on-site.
H-C-H designs, develops and delivers employee development solutions that focus on improving job performance, creating star performers, and maximizing business results.
Our learning & development process is customized to meet the needs of clients. Because adults learn best by doing, we offer an experiential learning environment which allows participants to take what they have learned and immediately start applying that knowledge on the job.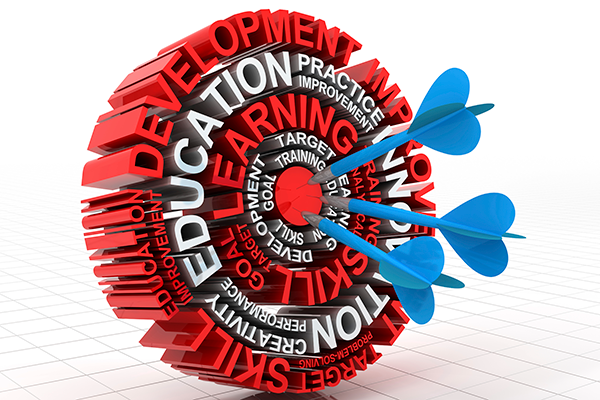 Types of learning & development solutions:
Design, develop and deliver leadership development programs
Design, develop and deliver employment regulations training, e.g., preventing workplace harassment; human resources skills for non-human resources managers, reducing the risk in managing people, etc.
Design, develop and deliver diversity and inclusion in the workplace training programs
Provide a variety of other soft-skill customized training & development programs
Program delivery modes: instructor-led, eLearning and blended learning
Learning and Development Programs
All programs can be delivered virtually or on-site.
Leader Development
This program is designed to develop contemporary leaders within an organization's evolving culture. Leaders will master new techniques and approaches for leading today's workers in challenging and changing times, and will see positive results from both their individual employees, and their entire organization.
Leaders of Change
This program is designed to provide leaders with an overview of the processes and systems needed to lead organizational change. Leaders will also gain insight into managing the human side of change, overcoming resistance and returning to organizational stability.
Creating a Motivating Work Environment
This program is designed to enable leaders to create a work environment that is conducive to high employee motivation. Leaders learn to identify what is important to each team member/direct report. In addition, they learn how to apply individualized motivation techniques that result in high performance and job satisfaction.
Effectively Managing Performance: Performance Management Process
This program provides leaders with the skills necessary to coach, motivate and guide employee performance. Additionally, the program offers a systematic approach for developing the skills needed to manage human performance effectively, gain employee buy-in, and align performance and behaviors with the organization's strategy.
Building High-Performance Teams
This program is designed to help leaders develop the skills necessary to build, lead and maintain high-performance teams. It teaches leaders to become more effective in their role. Leaders also learn techniques to facilitate effective meetings and apply team tools.
Leveraging & Managing Workplace Diversity
This program helps leaders understand how to lead a diverse workforce, leverage workplace diversity for optimum results, and manage organizational barriers that prevent inclusion. The program also focuses on respect in the workplace and the benefits of creating a diverse work environment.
Building Diversity Awareness Among Coworkers
This program enables coworkers to understand how to work together effectively and appreciate workplace diversity. The program focuses on inclusion and respect in the workplace. Participants also learn how to take personal responsibility for creating a diversity-friendly workplace. In addition, the program is designed to inform and educate employees about appropriate workplace behavior regarding diversity.
Conflict Management
This program enables leaders to improve their conflict management skills by recognizing the three most common types of conflict and using the appropriate interventions for each type. In addition, leaders learn the five common responses to conflict and the outcomes of each response. Leaders test their new skills by participating in various workplace conflict scenarios.
Ethical Leadership Principles: Doing the Right Thing
This program teaches leaders the workplace behaviors that exemplify ethical leadership practices. Leaders will learn solutions to ethical dilemmas, participate in exercises designed to demonstrate appropriate ethical behaviors, and learn to identify situations that erode workplace ethics. At the end of the program, leaders will be able to develop workplace objectives to measure and monitor their organization's ethics index.
Building Dynamic Work Relationships
This program provides leaders with the knowledge to build better work relationships with team members, direct reports, peers, their managers, etc. Leaders will gain exposure to developing a power base, building a network, and demonstrating the skills necessary to become relationship savvy.
Developing Effective Communication Skills
This program is designed to help leaders understand and practice the fundamentals of effective interpersonal communication. Leaders will also gain insight into communication barriers and identify ways to eliminate and/or manage these barriers.
Meeting Management & Group Facilitation
This program provides leaders with the tools, skills and techniques necessary to plan and facilitate effective meetings. Leaders will have an opportunity to practice their new facilitation skills in a mock setting.
Planning, Organizing and Time Management
This program teaches leaders that planning, organizing and time management are key ingredients for leadership, all of which require self-discipline. Leaders will learn integrated planning, organizing and time management techniques. These techniques will help leaders better plan their workload, meet deadlines and manage their time effectively.
Mastering Behavioral Interviewing and Selecting Talented Employees
This program is designed to help leaders develop their behavioral-based interviewing skills. Leaders practice newly learned skills by participating in mock interviews. In addition, leaders learn the principles of conducting a legally defensible interview and how to make prudent hiring selections.
Compliance and Legal Responsibilities
This program provides leaders with a basic understanding of several key employment laws and their responsibility for compliance. In addition, the program enlightens leaders on steps they can take to reduce corporate and personal liability.  (This is not an employment law program. The focus of this program is to help leaders understand their role and responsibility related to compliance with employment regulations. Information pertaining to preventing workplace harassment is also included in this program.)